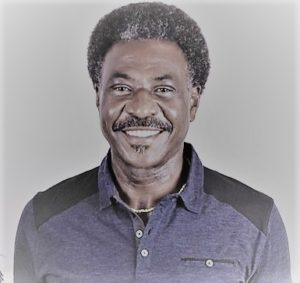 During his decades of experience in public health, Dr. Henry gained expertise in multisite program evaluation, qualitative data collection and analysis, community engagement, asset mapping and needs assessment, health promotion and disease prevention, and strategic planning. His skills have been applied in a range of diverse settings including business, hospitals, health care organizations, foundations, community-based organizations, government agencies, schools, faith-based organizations, and non-profits.
Prior to starting CI, Dr. Henry served as the a Senior Health Scientist/ Implementation Research Coordinator for the Veterans Health Administration; a Senior Behavioral Health Scientist for Children's Hospital Los Angeles ; an Adjunct Professor at the University of Southern California, School of Policy, Planning and Development; and, an Instructor with the UCLA Health Education Extension program. While a master's student, Dr. Henry was awarded an Academic Fellowship in Violence Prevention by The California Wellness Foundation and a UCLA Interdisciplinary Graduate Program Fellow in Child Abuse and Neglect.
Education:
2006 Doctor of Public Health, Health Services, School of Public Health, University of California, Los Angeles, CA
1997 Master of Public Health, Community Health Sciences, School of Public Health, University of California, Los Angeles, CA
1990 Bachelor of Arts, Political Science, School of Arts, Political Science, California State Polytechnic University Pomona, Pomona, CA
Skill Summary:
Methodological expertise in health assessment and evaluation research including study design, implementation science, cost-effectiveness and comparative effectiveness, decision analysis, time-and-motion studies, meta-analysis, mixed treatment comparisons, and statistical analysis, data analysis and interpretation, and policy revision.
Expertise in strategic planning and policy development, media advocacy, mentorship of research staff, and presenting work in scientific forums
Significant doctoral-level training and professional experience in social policy analysis and evaluation, logic model development, and health impact assessment
Substantial experience in internal and external coalition building, fostering and maintaining stakeholder relations, communicating with diverse stakeholder groups, facilitating meetings and providing expert consultation to professional groups, researchers, community-based organizations and government agencies.
​Excellent verbal and written communication skills in English and the ability to speak and read Spanish with moderate fluency
Adept at managing multiple projects, timelines, and budgets simultaneously
Proficient in Microsoft Office, SPSS, Reference Manager, internet searches and conducting literature reviews.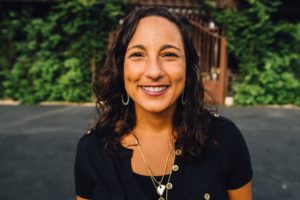 Ms. Aboelata earned a Master of Public Health (MPH) in Epidemiology while and Manal Aboelata, are both graduates of the University of California, Los Angeles (UCLA) School of Public Health (SPH). Ms. Aboelata holds a MPH in Epidemiology from UCLA SPH and a BA in American Studies from UC Berkeley.
Currently, Ms. Aboelata also serves as a Managing Director with Prevention Institute – a national non-profit organization committed to preventing illness and injury, to fostering health and social equity and to building momentum for community prevention as an integral component of a quality health system. ​Ms. Aboelata is member of the Board of Directors of Los Angeles Neighborhood Land Trust; and Co-Founder/Steering Committee Member of Crenshaw Walks – a local pedestrian advocacy group.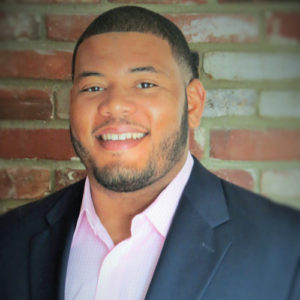 Blain L. Watson
Education Associate
Blain L. Watson is the Child Welfare & Attendance (CWA) Coordinator at Centinela Valley Union High School District. He has spent close to 15 years mentoring and advocating for youth in diverse urban contexts, both locally and abroad. He has served the communities of Inglewood, Watts, and Santa Monica as a teacher, coach, and school principal. As principal at Locke High School, with Green Dot Public Schools, some of Blain's work included increasing the student average daily attendance rate by 3%, significantly decreasing the suspension rate, and increasing parent involvement at school. Blain has also lived and taught in San Juan, Puerto Rico and Quito, Ecuador to support educational reform and socioeconomic development in underserved and minority communities. In his current role as the district CWA, Blain manages the school district's efforts to institutionalize restorative practices and foster effective multi-tiered systems of prevention and intervention that support success for all students, especially for those who are most at-risk of failing and/or dropping out of school. He is also the district liaison for homeless and foster youth, including youth who return to school after incarceration. This work also includes building effective partnerships with community organizations, city halls, and advocacy groups. His passion for social justice drives his commitment to the fair and public education of minority youth in Los Angeles. Blain was raised in San Diego and earned his B.A. in Communication Studies and another in Spanish Literature from the University of San Diego. He earned his M.A. in Educational Administration and Policy Studies from Cal State Northridge, and is currently pursuing a doctoral degree in Educational Leadership at USC.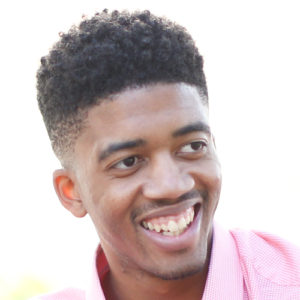 Khari Scott
Communications Associate
Khari Scott is a Graphic Designer and Filmmaker with a focus on helping non-profits and companies working to uplift the community. Khari uses graphic design, video and other creative media to help companies engage their audience, communicate their story and promote their brand.